The Nuclear AMRC's simulation and verification engineers help manufacturers improve productivity and quality. We offer multi-disciplinary support to model, measure, analyse and optimise your production, from overall factory layout to individual manufacturing processes.
Driven by the need to increase productivity while meeting stringent quality requirements, the nuclear industry is increasingly looking to simulation and optimisation of its production processes, followed by real-world validation and verification of these predictive models.
We aim to ensure that your manufacturing processes are planned, developed and optimised to meet and exceed all the requirements.
The Nuclear AMRC simulation and verification group includes around 20 research engineers, post-doctoral research associates and project managers, delivering multi-disciplinary programmes for industry customers of all sizes. We offer access to a broad range of state-of-the-art equipment and software, and are constantly looking to push the boundaries of current technology to solve manufacturing challenges for our partners and customers.
We can simulate an entire factory layout to optimise your production, or specific manufacturing processes to identify and mitigate potential quality problems.
Our digital engineering team, based at Nuclear AMRC Midlands, work with manufacturers of all sizes to demystify the digital world. We can work with you to evolve your digital manufacturing capabilities, improve digital communication between systems, and identify and deploy the most suitable digital technologies to improve performance and reduce waste.
We offer advanced visualisation capabilities including interactive virtual reality environments, and augmented/mixed/extended reality technologies which combine virtual models with the real world. We are a member of the Augmented Reality for Enterprise Alliance (AREA), linking our team to an international network of AR researchers and industrial users.
To verify our models and ensure quality, we also provide a comprehensive range of testing, metrology and analytical technologies and services.
We can prove the feasibility of novel parts and processes to make sure that they meet specification, with capabilities including non-destructive testing for welding process verification, dimensional metrology and surface integrity evaluation. We also deliver research in these areas to improve accuracy and optimise performance for challenging applications. Common project types include design for inspection, dimensional inspection process development, and NDT process studies.
For more information, contact Dave Stoddart, head of simulation & verification.
Our core research interests in simulation include:
Digital manufacturing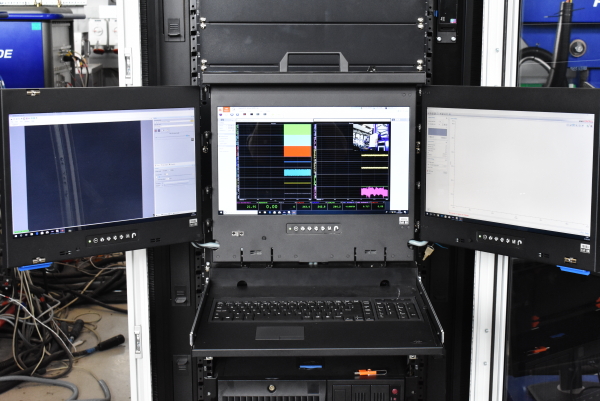 Range of digital simulation tools to predict manufacturing performance, which we can verify on full-scale representative manufacturing equipment.
Research focuses on connecting real-time measured data to create an optimised real-time digital twin of the manufacturing process.
Benefits include improved manufacturing lead times and quality, and data to predict performance of the  component throughout its operational life.
Factory modelling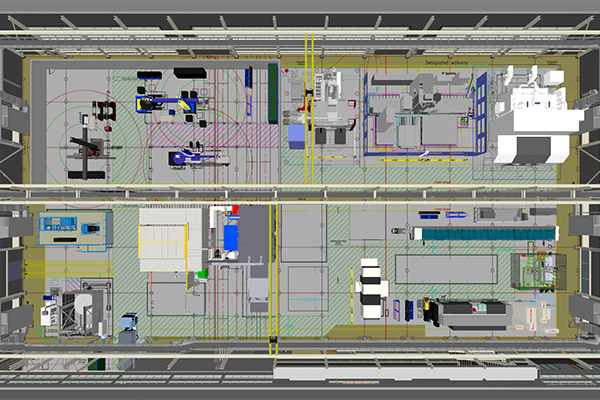 Range of industry-standard software tools to model flow through a factory.
Optimise or modify existing manufacturing facilities, or optimise the design of new facilities.
Identify and eliminate potential bottlenecks, and develop complex scenarios plans to future-proof facilities against changing demand or product mix.
Digital engineering equipment and capabilities at Nuclear AMRC Midlands includes:
Tracked mixed reality cells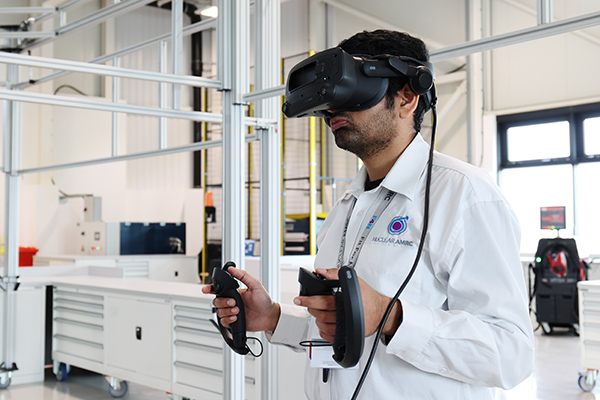 OptiTrack motion tracker.
Valve Index VR & Vive Pro head-mounted displays.
Microsoft Hololens 2s and various Android devices for augmented reality.
Industrial digital technologies testbed
Internet of things connectivity and development kits, including Arduino Gateway and LoRa-WAN.
Digital support
Digital architecture for connected systems to improve business and operations efficiency.
Data acquisition for verification and validation of live systems.
Support on research topics from data-driven systems to quantum encryption systems.
Facilities at the Nuclear AMRC in Rotherham include:
Virtalis ActiveWall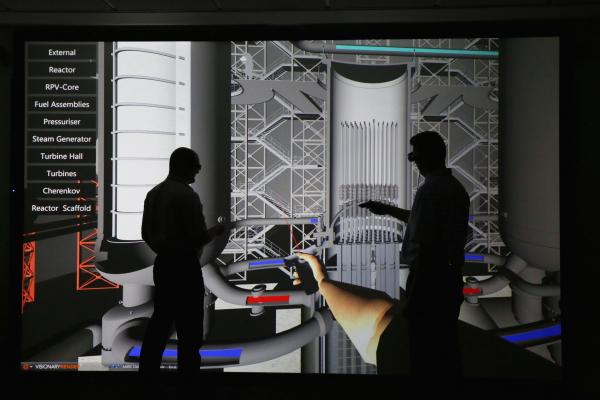 4.5 metre wide single-screen system with 3D back projection and 4K resolution.
Can be viewed by up to 25 people.
Can be linked to off-site VR facilities for collaborative working.
Our verification capabilities and resources include:
Coordinate measuring machines (CMM)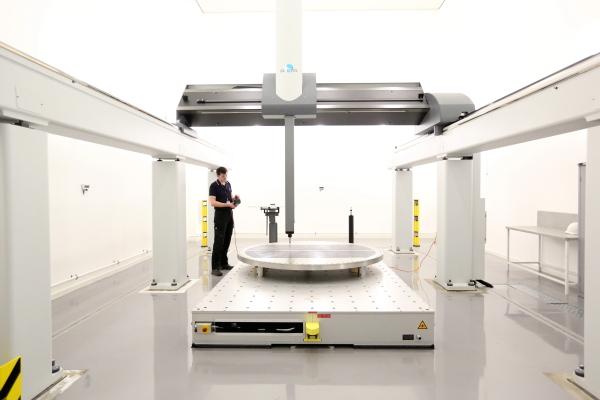 The gold standard for metrology for manufacturing.
Used for component and test piece verification, and validation of alternative metrology techniques.
Range of CMMs housed in temperature-controlled and vibration-isolated facilities.
Hexagon DEA Delta capable of taking parts up to 6 x 3 x 2 metres – the largest CMM capability in the High Value Manufacturing Catapult.
Large volume metrology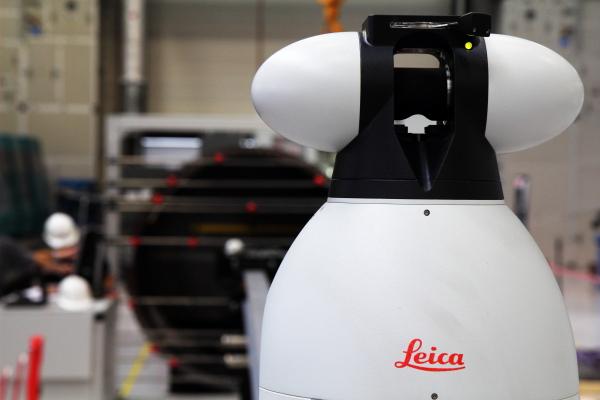 Leica AT901 laser tracker and T-Probe for inspection and assembly tracking of very large components.
Nikon Metrology laser radar, offering remote operation for restricted access areas.
Optical metrology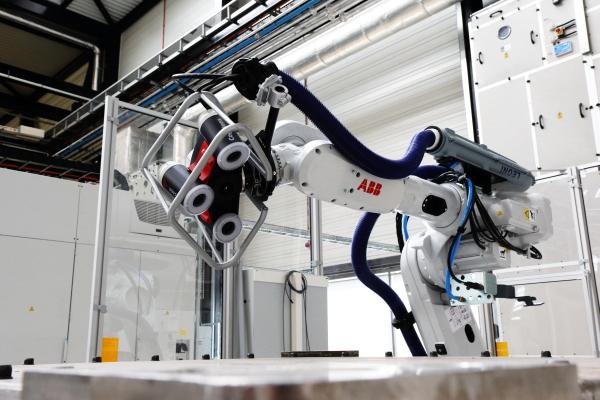 Range of portable systems for the fast capture of surface data.
GOM ATOS III structured light and Cognitens WLS400M photogrammetry systems to rapidly capture surface coordinates of components, for comparison with CAD data or for distortion analysis.
Laser line scanners for measuring surface geometry.
In-process inspection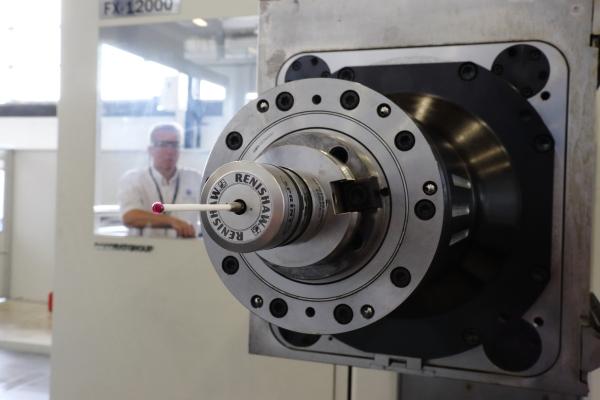 Range of on-machine tools to inspect and measure components while mounted in machining centres.
Vibration analysis for identifying sources of machining chatter and precautionary maintenance.
Ultrasonic probes for in-process tracking and monitoring of tool position, and automated inspection of bores and deep holes.
Non-destructive testing (NDT)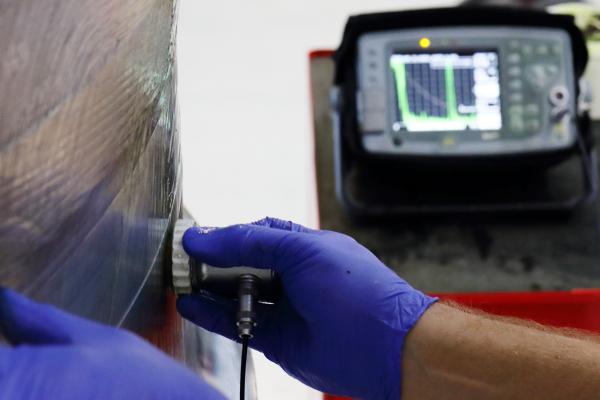 Visual, dye penetrant and magnetic particle inspection to identify material surface flaws.
Ultrasonic inspection of interior flaws using pulse echo, phased array and time of flight diffraction techniques.
Eddy current inspection to identify surface cracks.
Surface integrity
Range of tools and techniques to measure surface integrity properties including residual stress, micro-structure, hardness and roughness.
Enables prediction of the performance of the manufactured components in service, and generates data to validate or optimise the manufacturing process.
Data can also be integrated into digital twins to predict material performance throughout the operational lives of components and assemblies.
For full technical details of all our equipment and R&D capabilities, download the Nuclear AMRC capability directory (12 MB pdf).