The UK SMR consortium continues to draw international interest, with Rolls-Royce signing agreements with utility groups in the US and Czech Republic to explore potential development.
Rolls-Royce and US nuclear fleet operator Exelon Generation have signed a memorandum of understanding (MOU) to pursue the potential for Exelon Generation to operate the UK SMR  in the UK and internationally. Exelon Generation will also assist Rolls-Royce in the development and deployment of the UK SMR.
The UK SMR is a compact nuclear power station being developed by a consortium including Assystem, Atkins, BAM Nuttall, Jacobs, Laing O'Rourke, NNL, Nuclear AMRC, Rolls-Royce and TWI.
The consortium is working with its partners and the UK government to secure a commitment for a fleet of factory built nuclear power stations, each providing 440MW of electricity, to be operational within a decade, helping the UK meet its net zero obligations.
The power stations will be built by the consortium, then operated by power generation companies.
"Nuclear power is central to tackling climate change and economic recovery, but it must be affordable, reliable and investable, and the way we manufacture and assemble our power station brings its cost down to be comparable with offshore wind," said Tom Samson, interim CEO of the UK SMR consortium. "It's a compelling proposition that could draw new players into the UK's power generation landscape, improving choice for consumers and providing uninterrupted low-carbon energy to homes and businesses."
Exelon Generation, which operates 21 reactors in the US, will work closely with the consortium during the pre-operation period.
"We believe that SMRs are a crucial part of the world's clean energy mix," said Bryan Hanson, executive vice president of Exelon Generation. "With our experience both in the US and internationally, Exelon is confident that we can help Rolls-Royce ensure SMRs play a key role in the UK's energy future."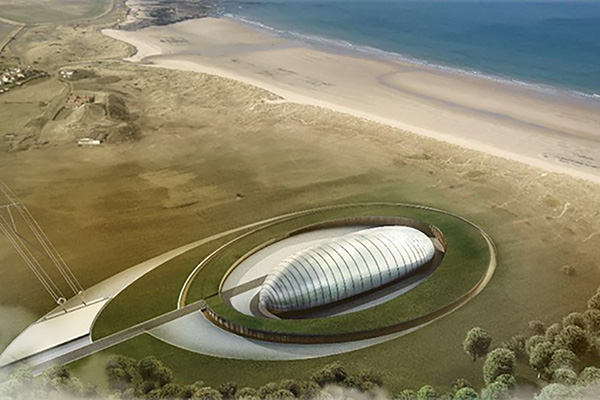 Rolls-Royce has also signed an MOU with international utility group CEZ to explore potential SMR development in the Czech Republic.
"New energy solutions and technologies play an important role in our business and we have been focusing on small modular reactors for quite some time now," said Daniel Beneš, chairman and CEO of CEZ. "In the future, they can be an important alternative that we cannot ignore. The partnership with Rolls-Royce and other global companies is therefore a logical step in our endeavor."
The UK SMR is being designed to reduce project cost and risk for new nuclear power. Its standardised, factory-made components and advanced manufacturing processes will push down costs, while the rapid on-site assembly of the modules inside a weatherproof canopy will speed up schedules.
"The affordability and speed with which we can assemble the entire power station will no doubt make it a very attractive option for CEZ as it looks to its future reliable low-carbon energy supply," Samson commented. "I look forward to developing this important relationship for the future."
By 2050, a full UK programme of a UK SMR fleet could create £52 billion of value for the UK economy and up to 40,000 jobs – including 6,000 regionally-based jobs by 2025 – and exports worth £250 billion.
In March, Rolls-Royce signed an MOU with Turkish utility group EUAS International to explore collaboration.