Manufacturing software specialist Kaizen PLM has joined the Nuclear AMRC to help develop new capabilities for automated welding, inspection and additive manufacturing.
Based in Limerick, Ireland, Kaizen PLM specialises in product lifecycle management (PLM) systems which allow manufacturers to manage product data throughout the entire lifecycle from ideation, design, and manufacture to service and disposal. It is a smart expert partner for Siemens Industry Software in the UK and Ireland, with a focus on additive manufacturing and virtual commissioning applications.
The Nuclear Advanced Manufacturing Research Centre (Nuclear AMRC), based at the University of Sheffield and part of the UK's High Value Manufacturing Catapult, collaborates with companies of all sizes to help them innovate and win work in the nuclear supply chain.
As part of its tier one membership, Kaizen PLM will support the deployment of new robotic platforms for welding, inspection and additive manufacturing of metal components for the nuclear sector and other quality-critical industries.
One platform involves a major upgrade of the Nuclear AMRC's bulk additive manufacturing cell, originally commissioned in 2015 with a gantry-mounted robot carrying a specialist arc welding tool within a ten by five metre cell for large-scale additive work. The upgraded facility, now dubbed the modular intelligent manufacturing and inspection cell, features two Kuka robots working in tandem to weld components and then inspect the joins using a variety of non-destructive inspection techniques.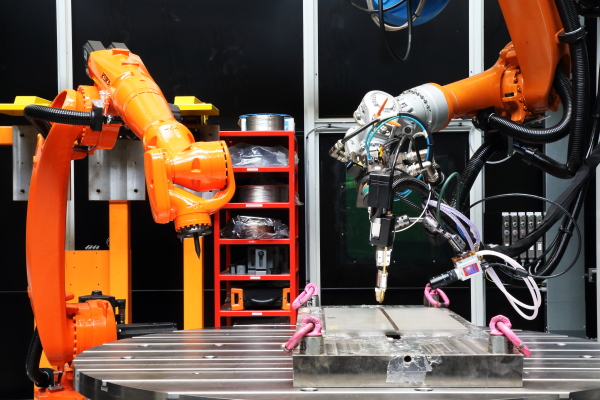 The centre is also developing new automated additive capabilities for its ABB robotic arc welding cell, which was commissioned in 2019 for research into automated welding, cladding and additive manufacturing processes.
Kaizen PLM will work with the Nuclear AMRC to develop a comprehensive post-processor for offline programming of the cells, and provide training on Siemens NX CAM software and specialist additive modules.
"I'm delighted to welcome Kaizen PLM to the Nuclear AMRC, as their expertise in Siemens software can significantly improve the efficiency of our welding and inspection projects," says John Crossley, NDT technology lead for the Nuclear AMRC. "One big benefit for us is that we carry out all our modelling in Siemens NX, and Kaizen's solutions allow us to easily drag and drop our models into additive manufacturing software rather than having to reprogramme everything."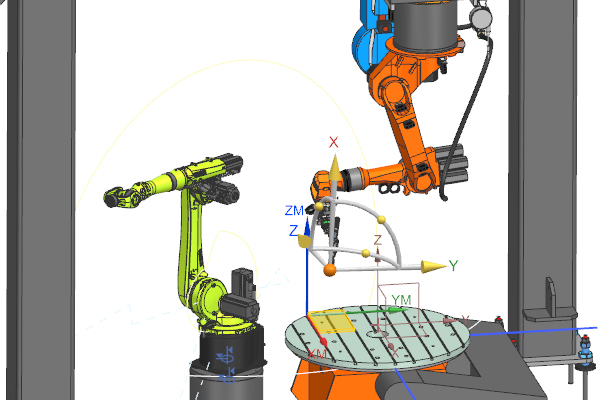 If Kaizen's technology meets expectations on the initial projects, the team plan to roll it out onto the centre's other welding platforms.
"Kaizen PLM, as a Siemens Industry Software SMART expert certified partner focused on virtual commissioning and additive manufacturing, offers manufacturers in the nuclear sector access to cutting-edge CAD, CAM, CAE, and PLM software solutions," says Anthony O'Riordan, managing director for Kaizen PLM.
"With our advanced technology and expert services, we enable manufacturers to continuously improve their processes and products, ensuring the highest standards of safety and efficiency. By working with the Nuclear AMRC to virtually commission large additive robotic cells, we demonstrate that manufacturers can test and optimise their processes before physical implementation, reducing costs and improving efficiency.
"Through our partnership with the Nuclear AMRC, we are able to leverage both parties' expertise in advanced manufacturing and software solutions to help manufacturers in the nuclear sector overcome their unique challenges. With our combined focus on supply chain development and skills training, we empower manufacturers to stay competitive and drive innovation in the industry."