Two nuclear industry leaders have joined the Nuclear AMRC's executive team to help more UK manufacturers win work in the sector.
Liz Gregory has been appointed to the new role of Supply Chain & Skills Director following a key role in delivering the nuclear sector deal, while Tom Purnell joins as Business Development Director from Frazer-Nash Consultancy.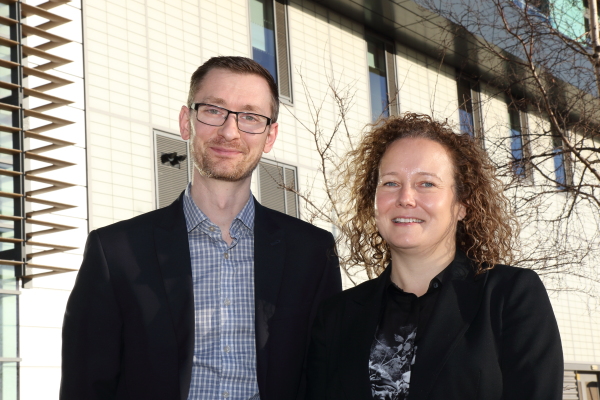 "I am really excited to have Liz and Tom join my team," says Andrew Storer, CEO. "The Nuclear AMRC has been central to so many key subjects for the sector, and now is the right time to strengthen the lead team so we can provide the increased support needed to ensure UK companies win work.
"Liz and Tom have a huge amount of relevant experience and will be great assets to the organisation, which we have already started to benefit from. I really look forward to working with them."
Both new directors started their new roles in November, and introduce themselves below.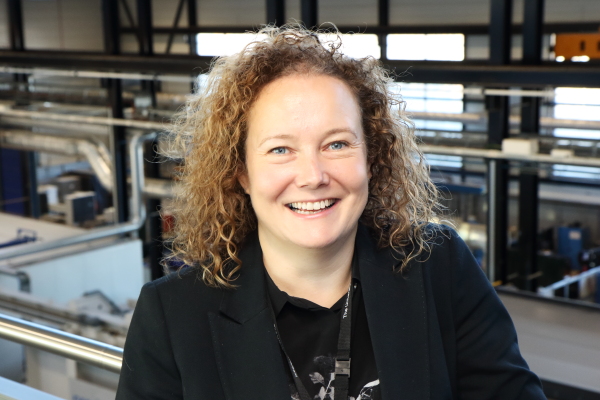 I am passionate about the nuclear industry and its success, having spent over 25 years working across the sector, spanning both the defence and civil programmes.
I have worked with UK and international customers, in business development, account management, project management, supply chain and equipment quality. More recently, I was seconded into UK government as director of the programme management office for the Nuclear Sector Deal. That led to work on the Great British Nuclear initiative, supporting the UK manufacturing supply chain workstream.
This experience has given me a lot of ideas to develop with the Nuclear AMRC to support and promote the UK supply chain, and position it to support the UK and global programmes in the best possible way.
My new role covers both supply chain and skills issues. I am keen to see the UK supply chain maximise its content in the UK nuclear new build programme, and I believe that innovation and collaboration will be key to seeing this opportunity realised. It's about identifying the opportunities for UK suppliers, signposting them, and making it easier for new entrants to have a clear route through.
We'll look to build on the good work we're already doing, but take on feedback from the companies we work with. A lot of feedback I've heard is about what's next – where are the opportunities, how do we get involved, how do we become a supplier to the tier twos or threes? We have huge programmes in new build, decommissioning and defence – how do we work differently to deliver those opportunities through innovation and collaboration?
On the skills side, it's all about supporting delivery to close the skills gaps that we've identified in the sector, and building on the work we've done with the Rolls-Royce Nuclear Skills Academy to support other organisations.
Having supported the development of Great British Nuclear, I understand the pinch points we've got as a sector, and how they need to be addressed. There's a lot of capability in this centre to do what's needed to address those gaps. The Nuclear AMRC is front and centre of a lot of what's going on in the sector, and we're ideally placed to really make a difference.
– Liz Gregory, Supply Chain Director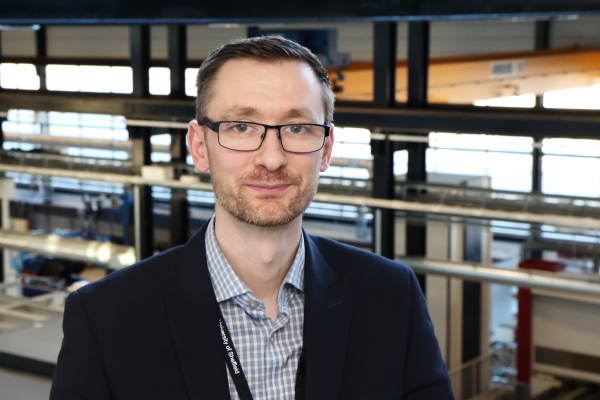 At the Nuclear AMRC, I am responsible for how we face the market, our relationships, membership and winning business – all of which are critical at a time of great change and opportunity within our sector.
My principal background is working for Frazer-Nash Consultancy and Rolls-Royce – in both the civil nuclear and SMR business – always in technically-biased business development and strategic roles. These have enabled me to gather a wealth of experience within the sector at senior levels, delivering key outcomes such as negotiating the formation of the Rolls-Royce SMR consortium, programme-managing international divestments, and leading consultancy services to key clients including BEIS and many nuclear vendors.
I have collaborated with and overseen delivery of projects with the Nuclear AMRC in my previous roles, and took Frazer-Nash through tier two membership. This has given me a good understanding of how the Nuclear AMRC works with our stakeholders, and how to provide best value through collaboration.
My inspection and services background allowed me to see so much of industry which really helps me understand the needs of the manufacturing sector, and I can apply my nuclear experience and track record for growth to support the industry.
In my new role, I want to drive the greatest impact and realise the much-needed new build aspirations for nuclear alongside key developments in the broader decommissioning, defence and energy markets. This will be achieved in part by winning work and delivering collaborative commercial and R&D projects, alongside developing the rights skills and capabilities with Liz in partnership with key bodies within the sector and the supply chain.
One of the main challenges facing manufacturers wanting to win work in nuclear is making sense of the developing opportunities, and where to target their effort and capability development to yield results. That is not easy, and will be a core focus of mine in our engagements with our collaborators and manufacturers.
I see the Nuclear AMRC as being a critical enabler within the sector, being a natural partner for many organisations. I am pleased to be its ambassador.
– Tom Purnell, Business Development Director