The University of Derby has joined the Nuclear AMRC to collaborate on industrial research and skills development for nuclear and other low-carbon sectors.
Based at the University of Sheffield, the Nuclear Advanced Manufacturing Research Centre (Nuclear AMRC) is part of the UK's High Value Manufacturing Catapult. It collaborates with manufacturing and engineering companies of all sizes to help them innovate and win work in the nuclear supply chain.
The University of Derby is taking tier one membership of the Nuclear AMRC, joining major industry players in nuclear new build, manufacturing, engineering services and research.
The University joins as the Nuclear AMRC opens its new industrial R&D facility at Infinity Park Derby, which will also provide a new home for the University of Derby's Institute for Innovation in Sustainable Engineering (IISE).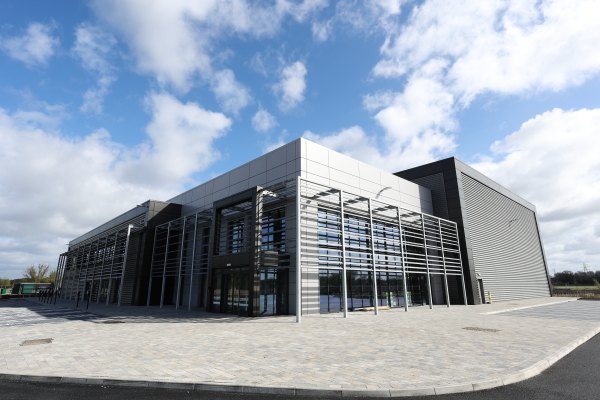 While the Nuclear AMRC's original facility in South Yorkshire focuses on mechanical manufacturing processes for power plant components, Nuclear AMRC Midlands specialises in emerging technology areas which will deliver the maximum impact for the UK's nuclear supply chain – including digital engineering, control and instrumentation systems, and additive manufacturing.
The factory-scale building includes an open-plan workshop for work on large fabrications and assemblies, plus dedicated laboratories for 3D printing and rapid prototyping, virtual reality and visualisation, and equipment qualification. The centre will act as a regional hub to help Midlands-based manufacturers enter and win work in the nuclear supply chain, and will also engage with local schools and colleges to help encourage young people to consider careers in science and engineering.
Around a quarter of the space will form a new base for IISE, with University of Derby researchers moving into dedicated laboratories and workspace in the autumn.
IISE specialises in developing sustainable life-cycle design and manufacturing processes for products, serving a range of sectors from transport to healthcare to help reduce their environmental impact. IISE offers collaborative innovation and research using a range of equipment for design, manufacture and testing, supported by specialist expertise to include advanced manufacturing, computational modelling of materials and structures, life cycle management and data science.
The University and Nuclear AMRC will work together on research projects in areas where the University has proven expertise, including advanced manufacturing, process and materials modelling, composite materials, data science and visualisation, and thermofluids and combustion simulation. The two organisations will also collaborate on skills development and provision to meet the needs of employers in the regional and national supply chain.
The University and Nuclear AMRC previously worked together with regional and industry partners to help create the Rolls-Royce Nuclear Skills Academy on Infinity Park. The Academy opened its doors to its first cohort of 200 new apprentices in September 2022, creating a dedicated pipeline of talent for Rolls-Royce's submarine propulsion business, with teaching led by the University of Derby.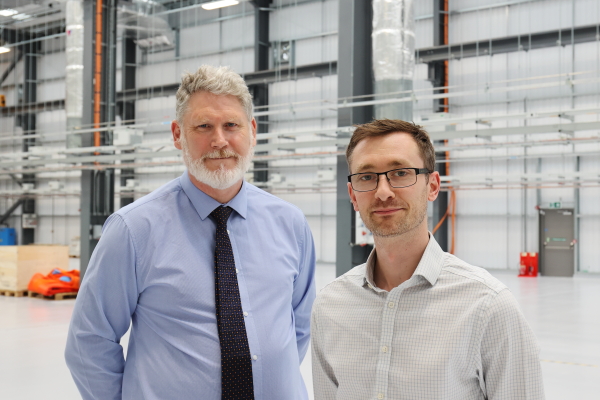 Professor Warren Manning, Provost – Innovation and Research at the University of Derby, said: "We are delighted to become a member of the Nuclear AMRC – an organisation which we have worked closely with on the delivery of the Nuclear Skills Academy in Derby.
"Collaborating together in such a way will further strengthen our partnership and enable us to share research and development opportunities, as well as exchange knowledge and expertise, supporting and addressing the local, regional and national skills needs. This is an exciting time for the sector with many opportunities, and we look forward to driving forward innovation together."
Tom Purnell, Business Development Director of the Nuclear AMRC, said: "The Midlands is home to a host of companies and organisations which can play a vital role in meeting the challenges of decarbonisation and energy security. The University of Derby is at the heart of collaboration, innovation and skills development in the region, and it's a pleasure to formally welcome them to the Nuclear AMRC's network.
"With our shared facility now open for business alongside the Nuclear Skills Academy at Infinity Park, we are perfectly placed to work together to help manufacturers in Derby and beyond to seize the opportunities of the energy transition, and deliver sustainable growth and skilled employment for generations to come."